Events
9 things to do this week
Plus a head's up on New Year's Eve events.
Hi there,
To be honest, things are pretty slow this week.
It'd be a perfect week to catch a performance of The Nutcracker from Madison Ballet or A Christmas Carol from the Children's Theater of Madison.
Scroll down to the On Our Radar section for a roundup of New Year's Eve events around town.
— Sam
---
A Very Kitschy Christmas with MELVIS
Monday | Show at 7 p.m. | The Bur Oak | $5 suggested donation
A one-woman musical comedy show featuring Elvis parody act MELVIS.
"Or… (night)" Solstice Celebration at Common Sage 🟠
Wednesday | 7 p.m. | Common Sage | $10
As Common Sage continues to get back into the swing of more regular hosting, they're planning a send-off to 2022 in the form of a Winter Solstice celebration, "Or... (night)," as a tribute to another boundary-pushing composer, James Tenney (and to the longest night). Read more from Tone Madison →
Winter Solstice 20th Anniversary Celebration
Wednesday | 3:30-9 p.m. | Olbrich Park | Free
Celebrate the Solstice with a community bonfire.
It's a Wonderful Life (1946) 75th Anniversary Screening
Wednesday | Screenings at 4 p.m. & 7 p.m. | Flix Brewhouse | $5.25
This heart-warming holiday classic is being celebrated with a special big-screen event.
Yid Vicious Hanukkah Concert
Thursday | 2 p.m. | Madison Children's Museum | Free with admission
Join Madison's locally-grown klezmer band for a family holiday concert.
Harry Potter Trivia Night
Thursday | 6:30 p.m. | Roll Play | Free
Grab your wand and robes and head to this board game café for a night of Harry Potter-themed trivia. Pre-registration is not required, but highly recommended.
The Polar Express (2004) screening
Saturday | Flix Brewhouse | 11 a.m. | $5
In this family-friendly film, a young boy embarks on a magical adventure to the North Pole on the Polar Express.
---
📡 On our radar: New Year's Eve edition
---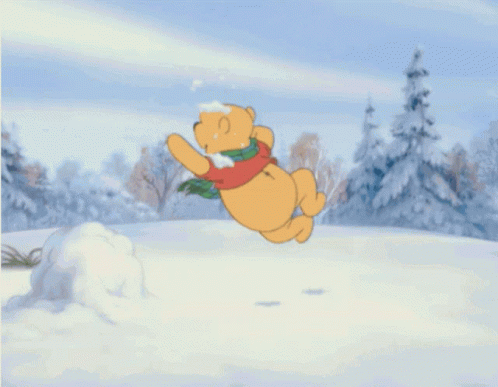 ☃️ Winter fun
---